Khayelitsha means "new home" and was created during the apartheid era as a dormitory area for workers in the city and factories. Today, it's the biggest township on the Cape Flats.
It's also the youngest township and is buzzing with activity and development. Many visitors to Cape Town just see a bleak line of shacks along the N2 Highway, but it's so much more than that.
Khayelitsha is recognized!
Many of the township's residents now live in formal houses, and the business district is fast being developed. A large shopping mall was developed in recent years, and the film uCarmen eKhayelitsha got the township noticed by the rest of the world when it won the Berlin International Film Festival in 2005.
Khayelitsha was also the first township on the Cape Flats to set up its own community radio station - Zibonele Community Radio. The station developed as part of a health initiative, and operated illegally for only two hours a day, from a shipping crate in Town Two. Today, it's a self-sustaining legal broadcaster and recognized as a positive force for change and progression in the city.
With these and other developments in recent years, Khayelitsha is becoming a better place for residents to live, and it's on the map as a destination to visitors who come to Cape Town. More business investors see it as a viable option, and real estate investors and the local residents are buying in the new housing developments in Ilitha Park.
What can visitors and residents do in Khayelitsha?
There are some cool places to visit for residents and visitors alike.
1. 18 Gangster Museum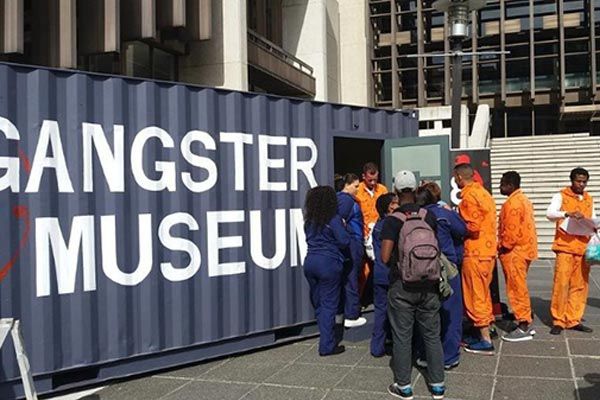 WHERE IS IT? Dullar Omar Street, Makhaya, Khayelitsha, Cape Flats
From their website: "18 Gangster Museum is the first of its kind in Cape Town. This innovative living museum aims to help South African youth to better understand the treacherous path that too many in their communities take into gangsterism and, ultimately, prison. More importantly, 18 Gangster Museum seeks to offer a positive alternative."
South Africa has many cultural and economic challenges, one of which is gangsterism in the urban centres around Cape Town. Many children and teenagers are in danger of joining dangerous gangs, with all the repercussions that this causes.
The museum includes a prison cell, where an ex-offender and gang member interacts with visitors, who can learn first-hand what life on the streets and in jail is really like. The ex-offender tells visitors about his life and the decisions he made that led him to prison.
Visitors will also learn about crime and gang-related statistics in South Africa and the root causes of these activities. They can see how some gang members have turned over a new leaf and become positive members of the community.
2. Department of Coffee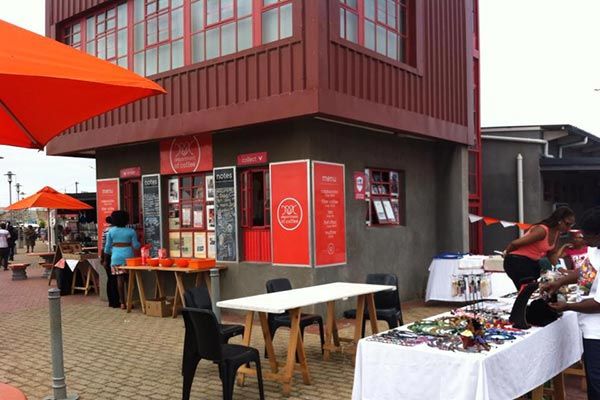 WHERE IS IT? 158 Ntlazane Street, Khayelitsha, Cape Flats
The DoC is THE hip and modern place to grab an awesome coffee and delicious snack. It was started by three young guys - Wongama, Vusumzi and Vuyile - in July 2012, who had a vision to introduce modern "artisanal" coffee culture to the township.
They have many fantastic coffee options for visitors: lattes, cappucino's, freezachinos and flat whites. They even offer to deliver within a certain distance from their shop.
More InfoDid you know, we have brand new homes for sale in Khayelitsha?
A trip to the DoC is a great way to enjoy one of the best cups of coffee in town at the best price, and feel positive about progression in the township. There is a train available that brings tourists to the coffee shop on weekends. Many often then cycle to Lookout Hill and back to Khayelitsha Metro station.
3. Khayelitsha Craft Market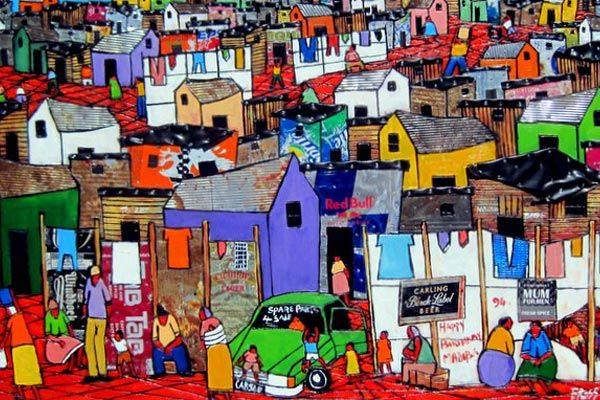 WHERE IS IT? St Michaels and All Angels Anglican Church, Khayelitsha, Cape Flats
The Khayelitsha market is in the heart of the township. Although this area is poverty stricken, the market is popular with tourists and locals who are glad to see and purchase products of the artistic talents of the crafters.
Of all the crafters and artists, one of the most well-known is the Baboon Man, who uses cement and other materials to make statues of baboons and other animals.
At the market you can purchase many curios, pottery, beadwork, paintings, baskets and other interesting things, all handcrafted by the township residents. Entrepeneurship is one of the main forms of upliftment for township residents, and it's great to see this happen through art.
Khayelitsha is rapidly becoming a focal point for Cape Town business and residential development. Don't miss out on being part of this growth!
Apply now if you want to be part of the buzz and buy an affordable brand-new house in Khayelitsha.